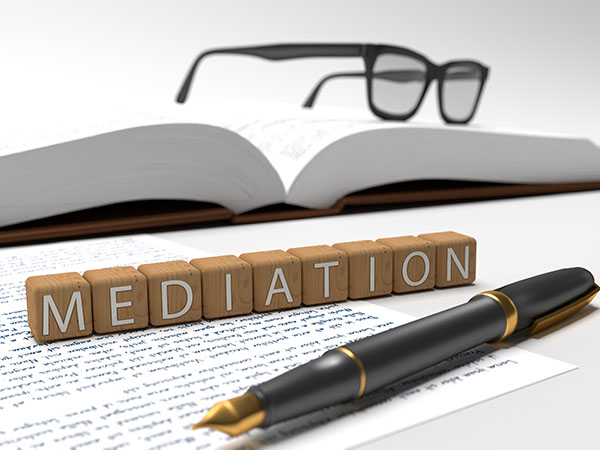 WHAT IS A MEDIATION?
Once your case is filed in court, a mandatory state mediation will be scheduled by the Judge of Compensation Claims assigned to your case. Pursuant to court rules, the state mediation must occur within 130 days from when the Petition is filed. Put simply, once your attorney files for a benefit for you in court (example: payment of an outstanding medical bill, payment of loss wages, etc.), a state mediation will automatically be scheduled to occur within approximately four months from when that first benefit was requested in court.
WAIT, WHO PAYS FOR A STATE MEDIATION?
State mediations are free and neither party pays for a state mediation. However, sometimes, in lieu of a state mediation, the parties can also agree to a private mediation. Should the parties agree to a private mediation, it is usually the employer and workers' compensation insurance carrier who will pay for it.
I AM NERVOUS ABOUT MY MEDIATION. WHAT WILL HAPPEN THERE?
First off, don't be nervous! Mediations are an informal process, in the sense that there will be no judge or jury present. At the mediation, it will it will be you and your attorney, the attorney for the workers' compensation insurance carrier and employer, the mediator, and a translator (should one be needed). Upon commencement of the mediation, your attorney (hopefully Ashley C. Pena, Esq.) will give an "opening statement," of how your case should be viewed. Afterwards, the attorney for the workers' compensation insurance carrier and employer will have a chance to give their opening statement as well. The mediation will then separate both parties, and then act as the intermediary between the two parties in an attempt to resolve the issues pending or potentially a global settlement of your case. It is important to note that the conversation between the parties and the mediator when they are in their respective "break-out rooms" are privileged and confidential, and the mediator may only share this information with the opposing party if express permission is granted.
The purpose of mediations are for both parties to come together and attempt to resolve the issues that are pending and that has been filed by your attorney prior to the mediation. Sometimes the issues, such as payment of a hospital bill or payment of lost wages, can be resolved at mediation, or sometimes the insurance company may deny these benefits. While the goal may be to resolve issues, sometimes this may or may not happen. That's why it's important to have an experienced and aggressive attorney on your side to walk you through every step of mediation and before, during, and after.
CAN I SETTLE MY CASE AT A MEDIATION?
Of course! Another option that may occur at mediation is the global settlement of a case. A global settlement can only be reached if both parties are willing to agree to all terms of the settlement. There is never any obligation on either side to settle a case, but once a global settlement is reached, complex terms may be included as part of your settlement agreement. That's why it is very important to have a dedicated attorney on your side who will explain all the terms of your settlement and be completely transparent with you, every step of the way.
SHOULD I HAVE AN ATTORNEY PRESENT WITH ME AT MEDIATION?
Absolutely! The mediation process can get complex, especially if the workers' compensation insurance carrier is refusing to provide you benefits. However, Ashley C. Pena, Esq., has handled hundreds of mediations and is especially equipped to get you the best results and help you through. Some of the things Pena Law Group, P.A. will do for you at mediation are:
Pena Law Group, P.A. will NOT let the insurance company bully you around!
Pena Law Group, P.A. will aggressively fight to obtain you the maximum compensation.
Pena Law Group, P.A. has extensive experience working for insurance companies and representing employers, so we know how they are evaluating your case and can foresee certain "pitfalls."
Pena Law Group, P.A. will zealously advocate on your behalf, whether that is getting your hospital bills paid, lost wages paid, or settling your case in its entirety.
ABOUT THE AUTHOR-ASHLEY C. PENA, ESQ.- FLORIDA WORKERS' COMPENSATION & PERSONAL INJURY ATTORNEY
Ashley C. Pena, Esq. has many years of litigation experience in Florida Workers Compensation and personal injury lawsuits. Mrs. Pena is a zealous advocate for her client and will always fight for their rights. She offers free consultations and speaks Spanish. Call today to see how Pena Law Group, P.A. has helped countless individuals fight "the big guys" throughout the State of Florida and see how she can help you today.